The preview portal is in constant improvement and Azure web app got a little one lately. The ability from an Azure web app to jump to this specific resource in Azure Resource Explorer.
What is Azure Resource Explorer
This tool was created by David Ebbo and a few folks at Microsoft. Taken from his blog:
Azure Resource Explorer is a new web site where you can easily:
Discover the Azure Resource Management APIs
Get API documentation
Make actual API calls directly in your own subscriptions
It is really a useful tool if you want to explore/perform Azure Resource Manager APIs calls. You even have some PowerShell equivalent scripts for the action you take on resources.
Where is that link in the portal?
If you open the Azure preview portal at: http://portal.azure.com and you browse to your desired web app, and click the Tools button.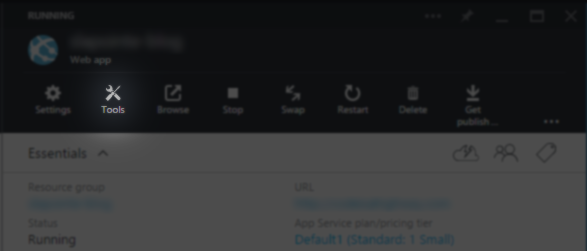 On the appearing blade, choose ARM Explorer and click GO -> to jump directly to your resource in Azure Resource Explorer.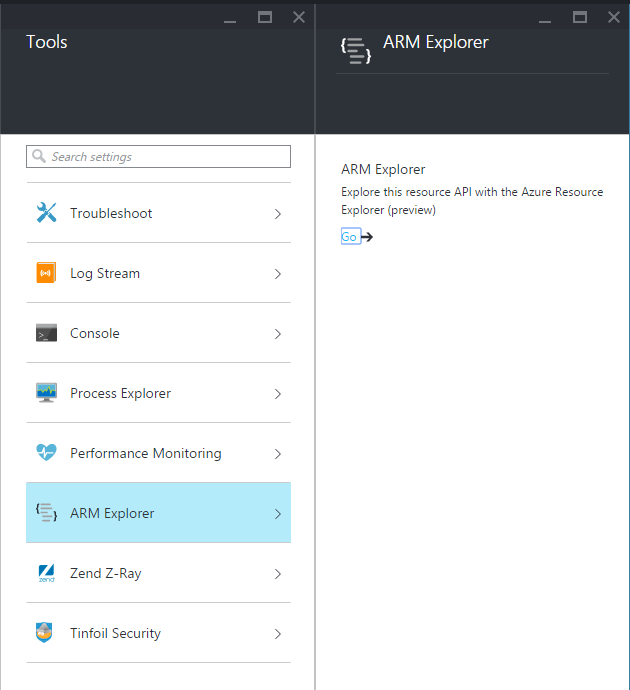 It's little things like this that help you save time at the end. Great addition!
Resources